SH OO R OO M B OO S
A R T G A L L E R Y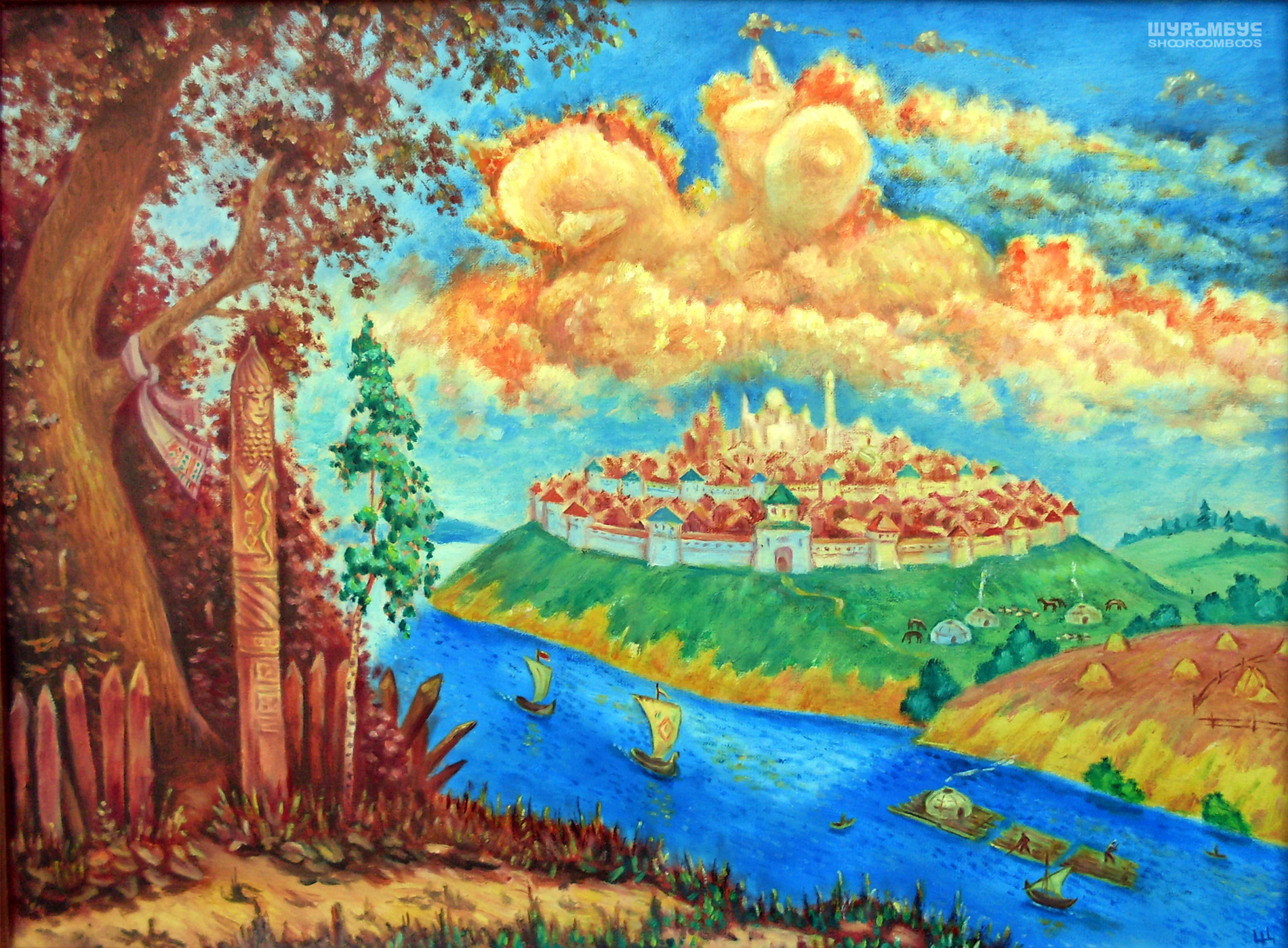 The land of Ulp
oil on canvas, 2016
The giant Ulp are Chuvash's main epic hero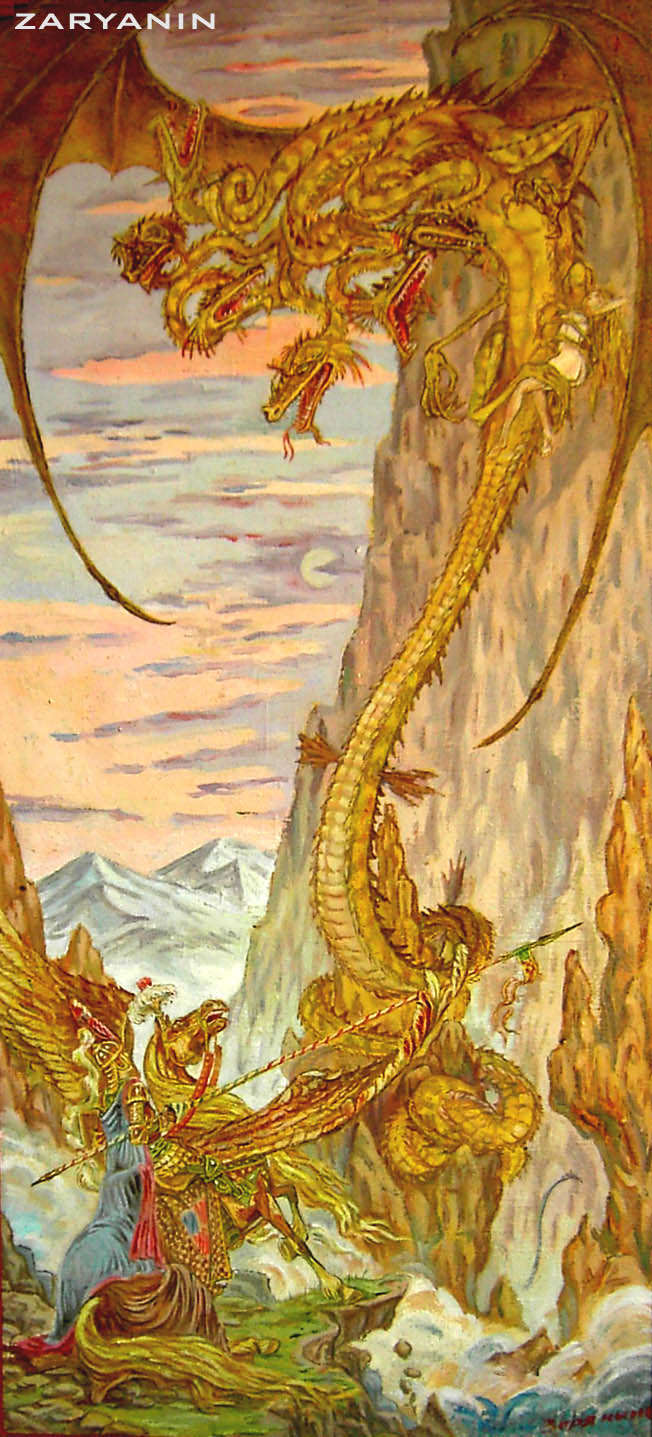 The Ulp and dragon Ajdaha
oil on canvas, 2000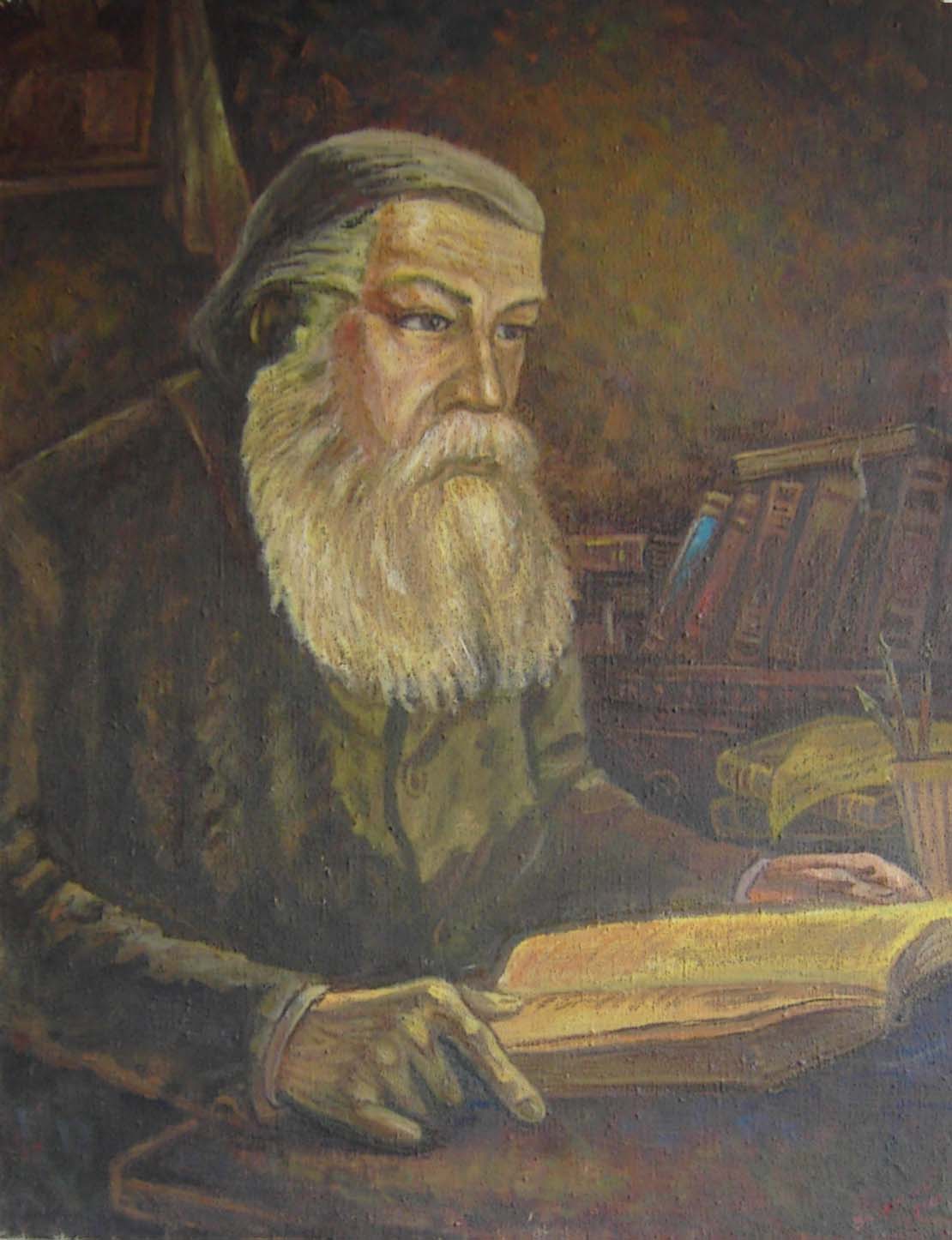 Ivan Yakovlev
oil on canvas, 2000
The figure of the enlightenment (educator). The Creator of the modern Chuvash alphabet and writing system (1848 - 1930).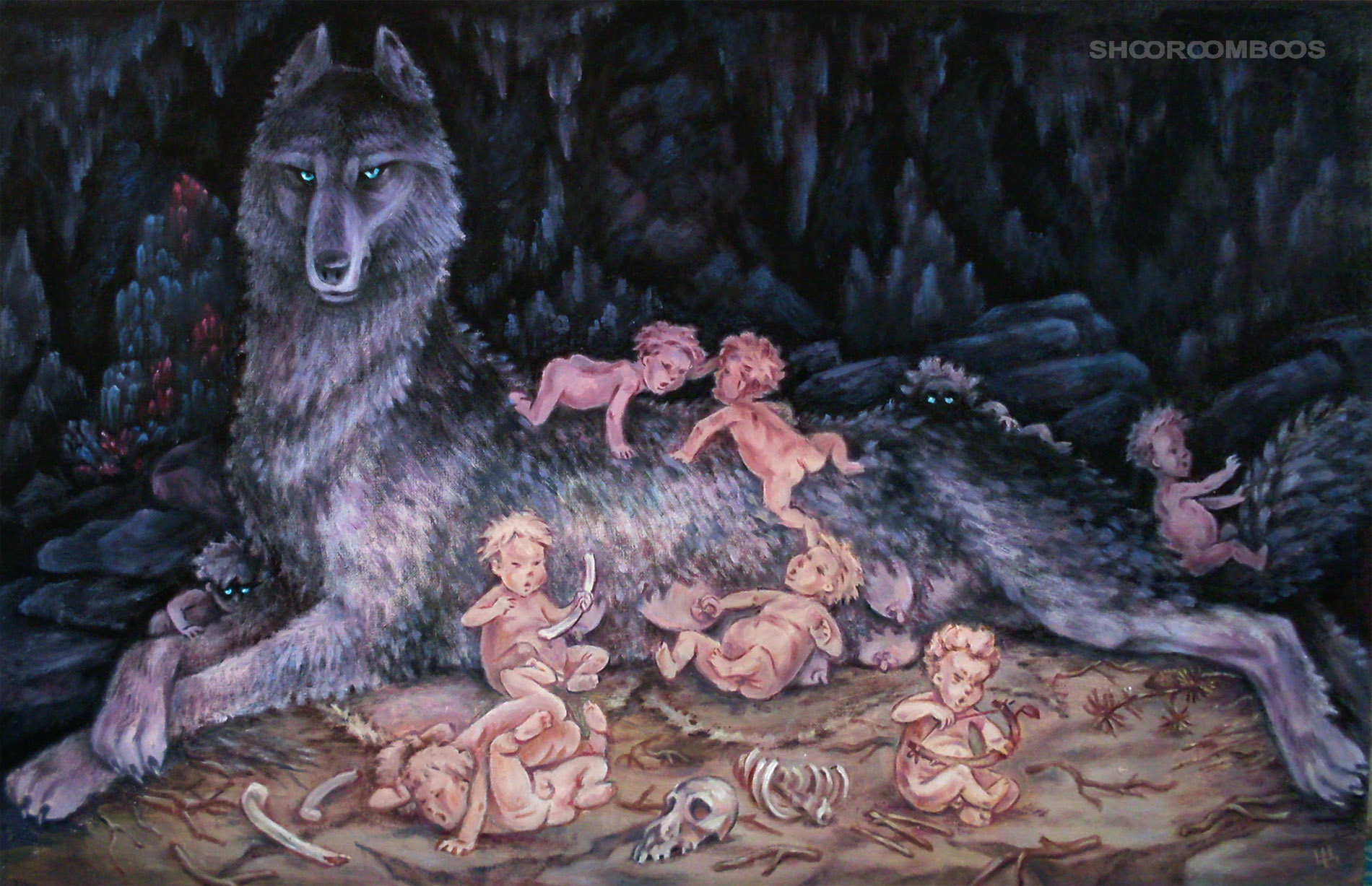 Madonna of the Altai
oil on canvas, 2017
By legends of the Altai Turks, they are descendants of mother the wolf and Hunnish Prince. This Prince was is from the lands located far to the West of the Altai mountains. There his family was destroyed enemies. From him became pregnant wolf and has given birth to ten sons in a cave. The ten sons of the wolf and the Hunnish Prince grew up and from them originated the Turkic and Chuvash people.
The Chuvash history by Shooroomboos >>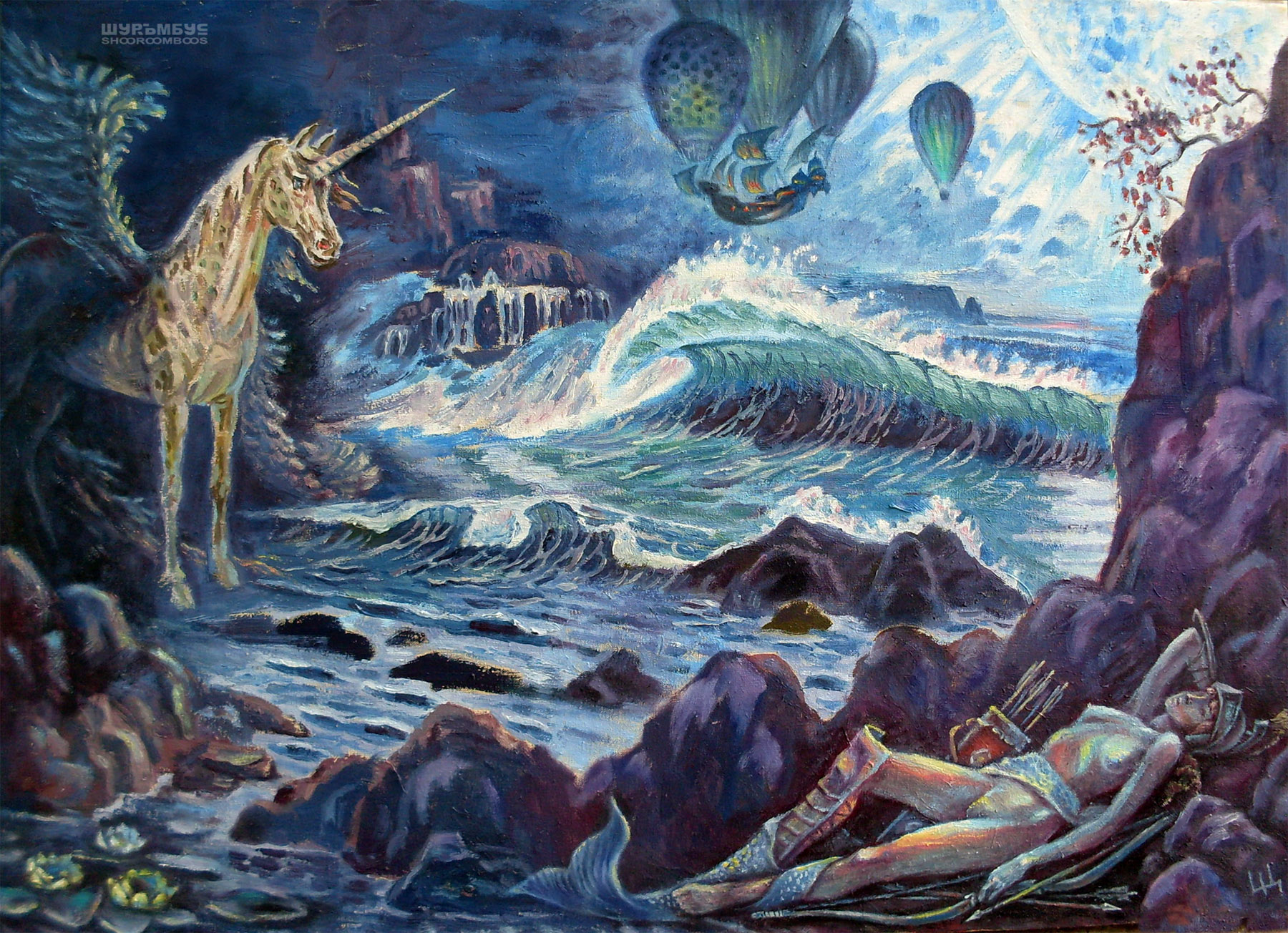 Amazon's dream on a moonlit night
oil on canvas, 2016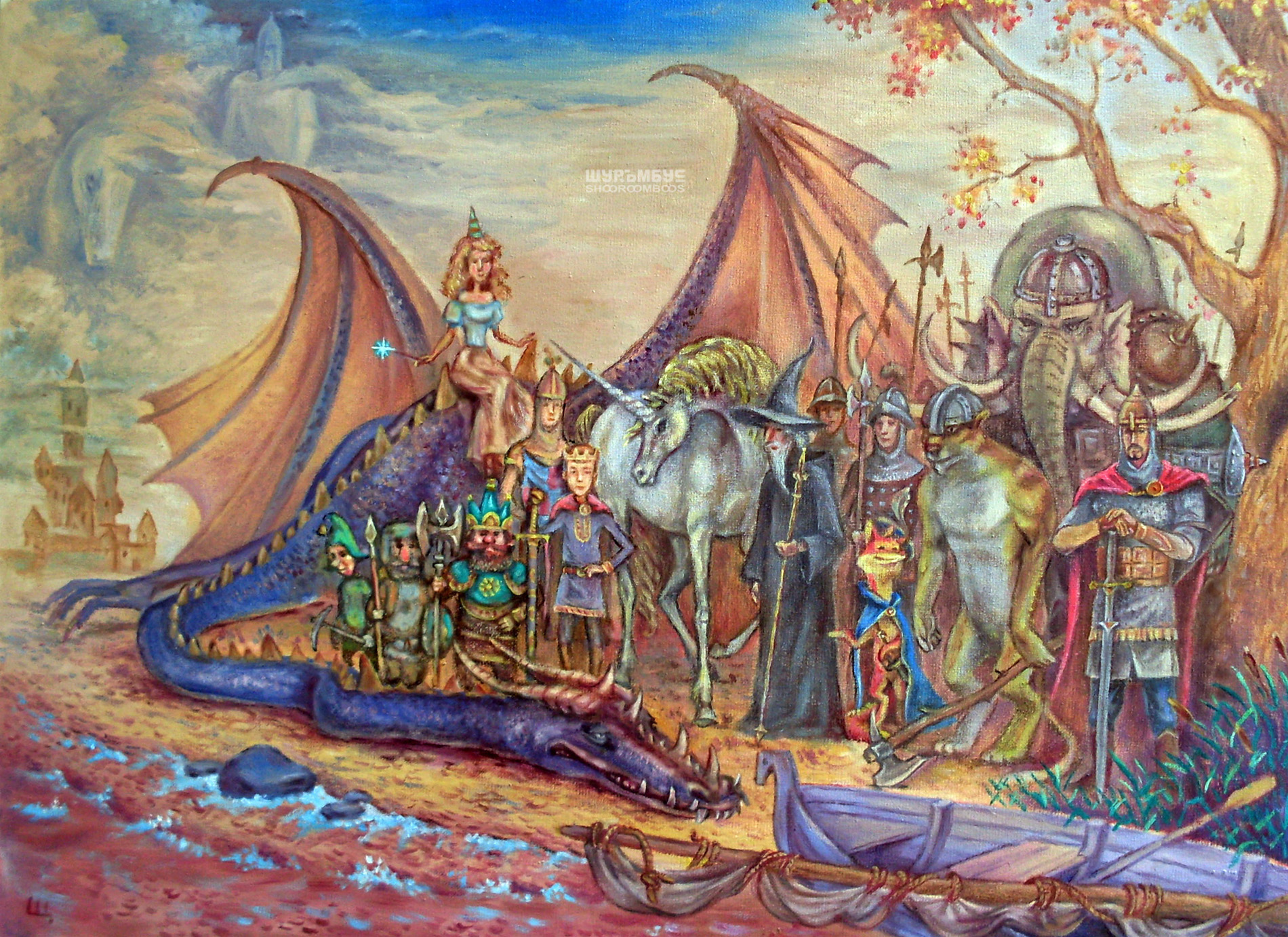 Artur's tales
told by uncle Shooroomboos
oil on canvas, 2016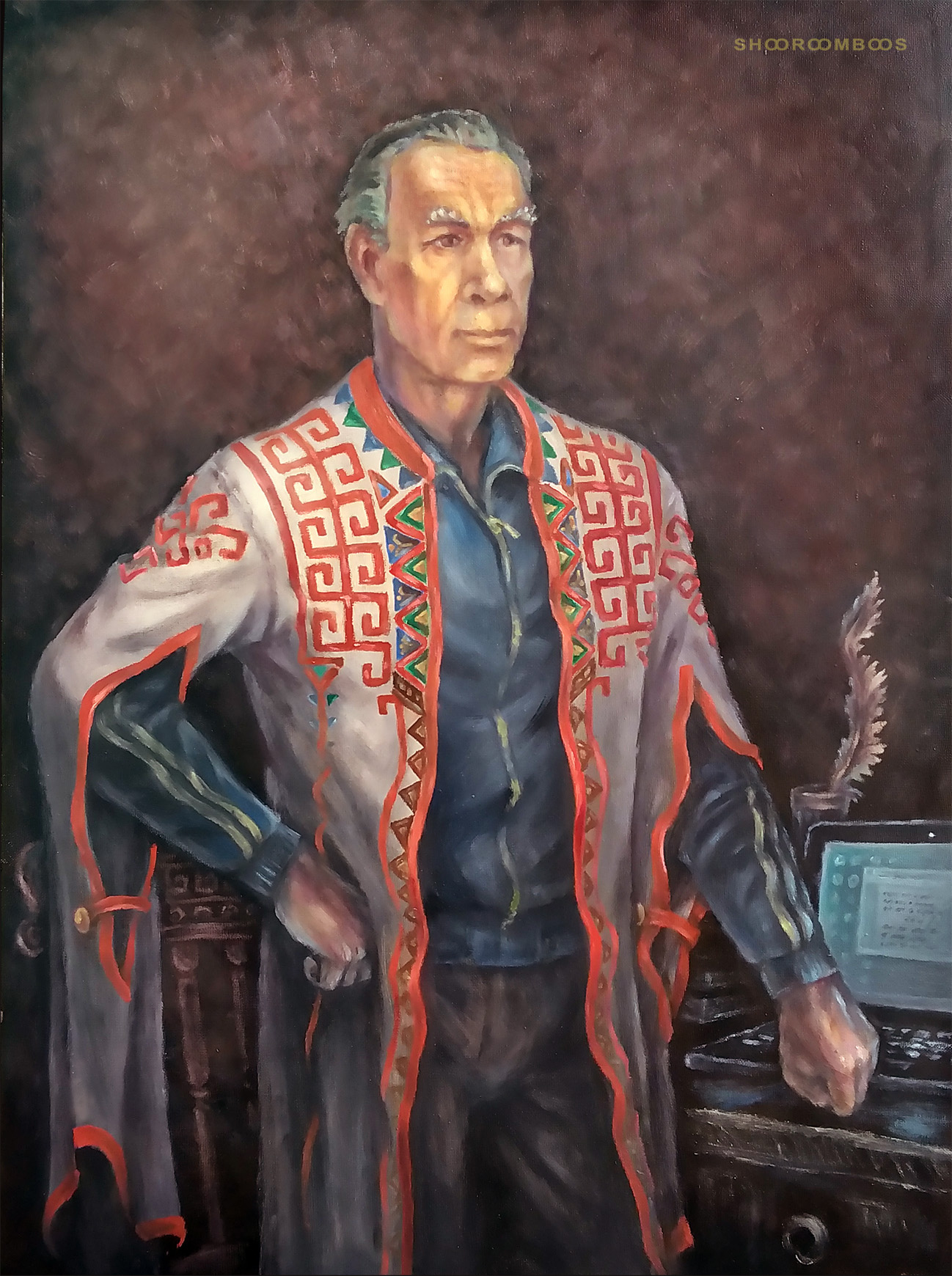 Klim Zaryanin (Shooroomboos)
oil on canvas, 2019
Klim Zaryanin (Shooroomboos, 1941) the Chuvash, Soviet and Russian poet, sportsman, coach and teacher
father of Asamat Shooroomboos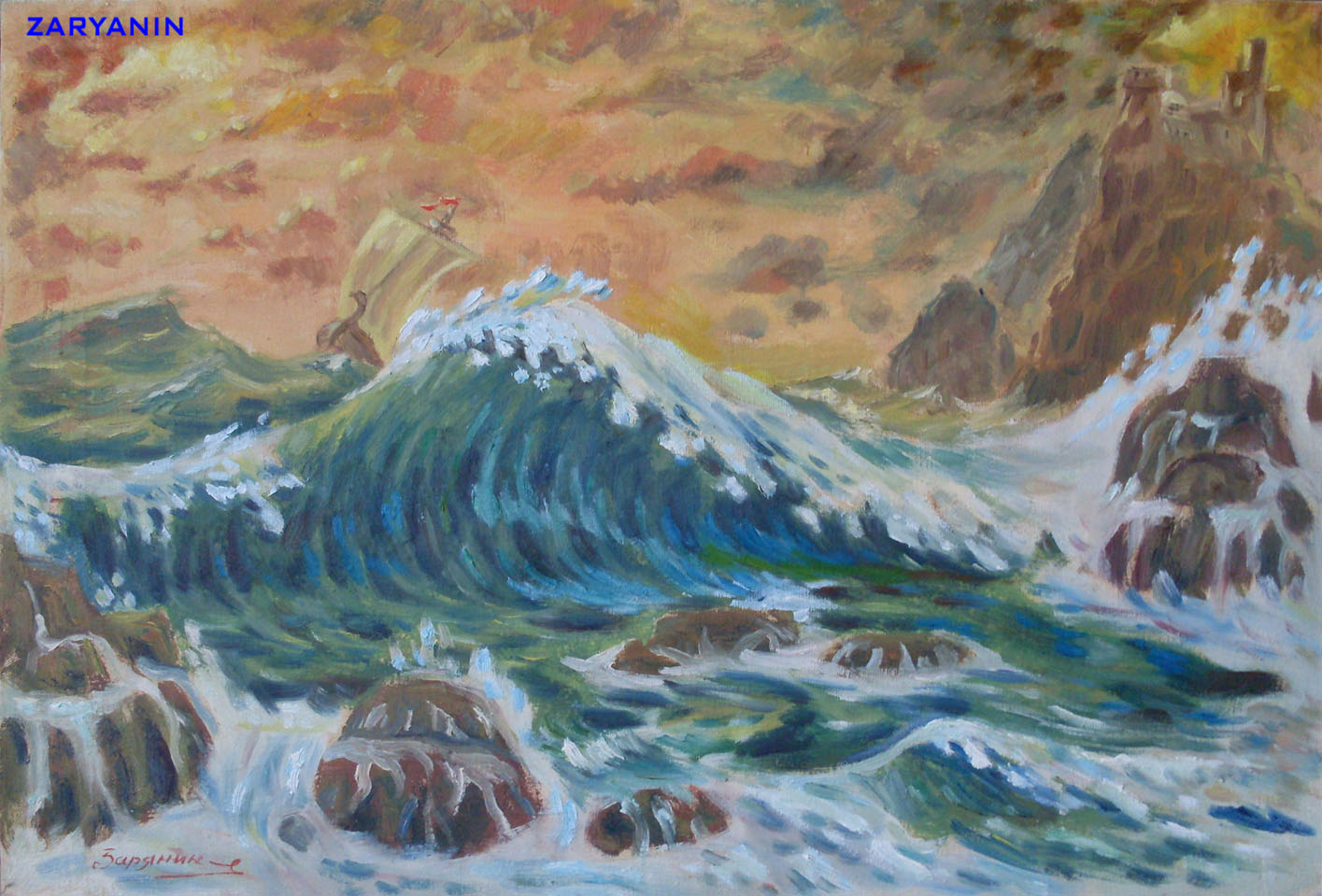 Stormy sea
oil on canvas, 2002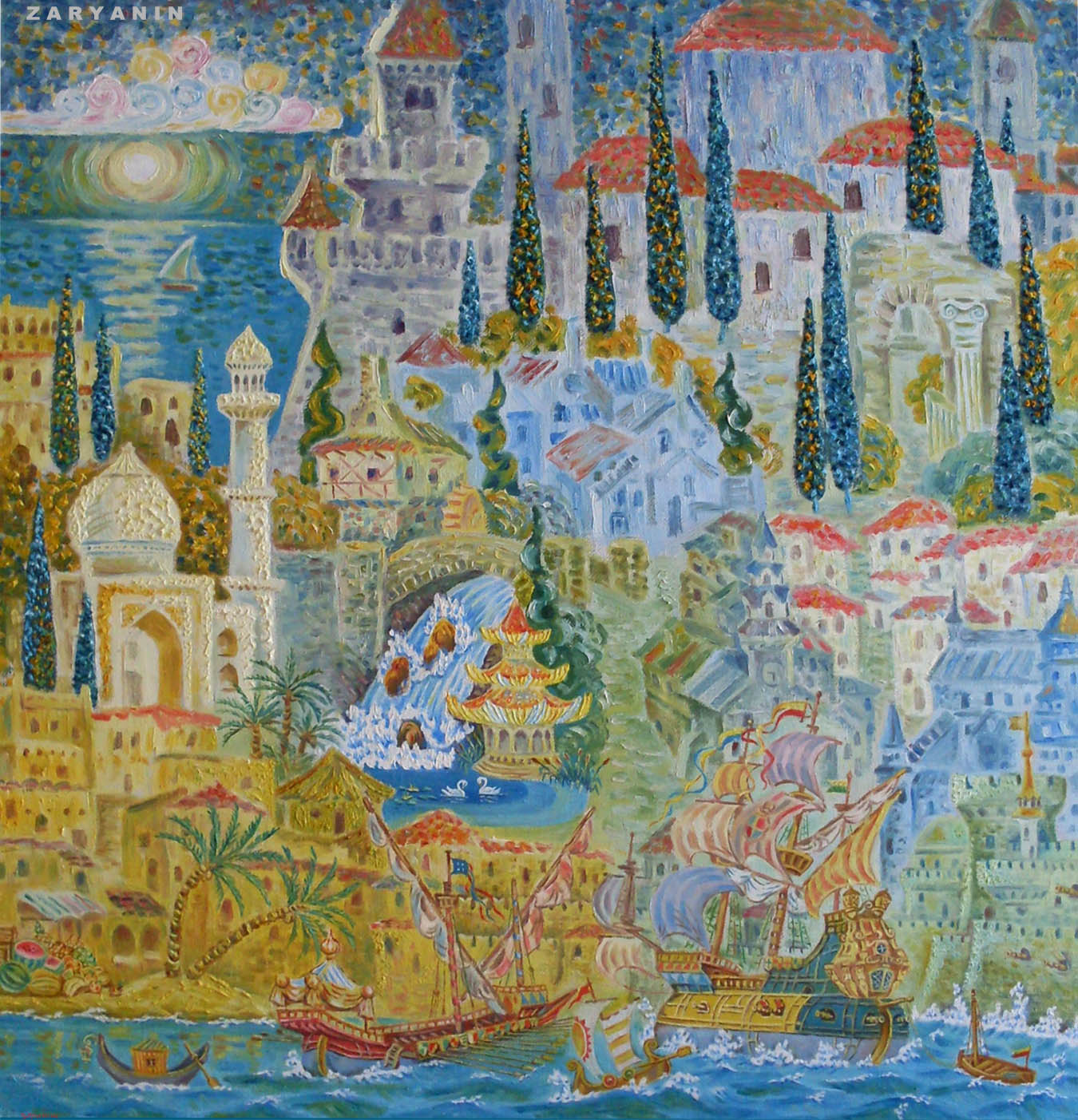 The town
oil on canvas, 2008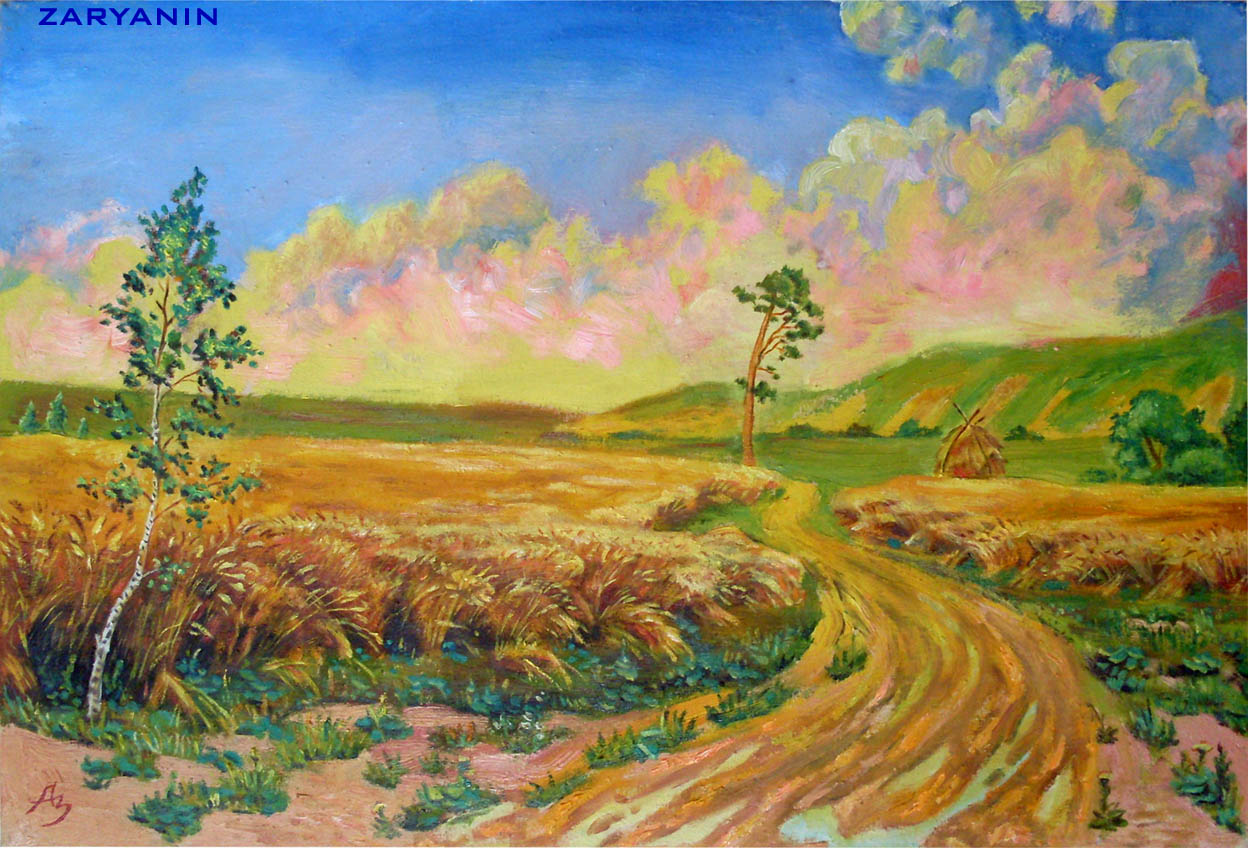 The rye after the rain
oil on canvas, 2005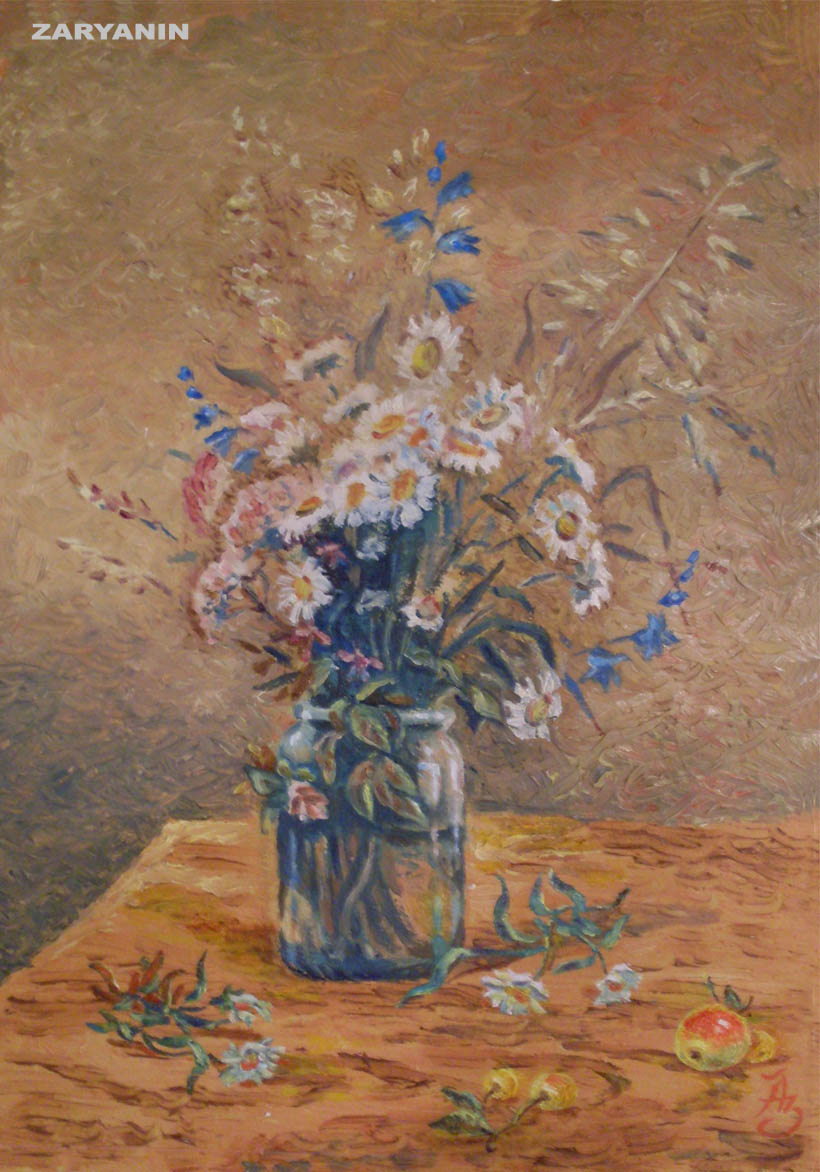 Chamomiles
oil on canvas, 2006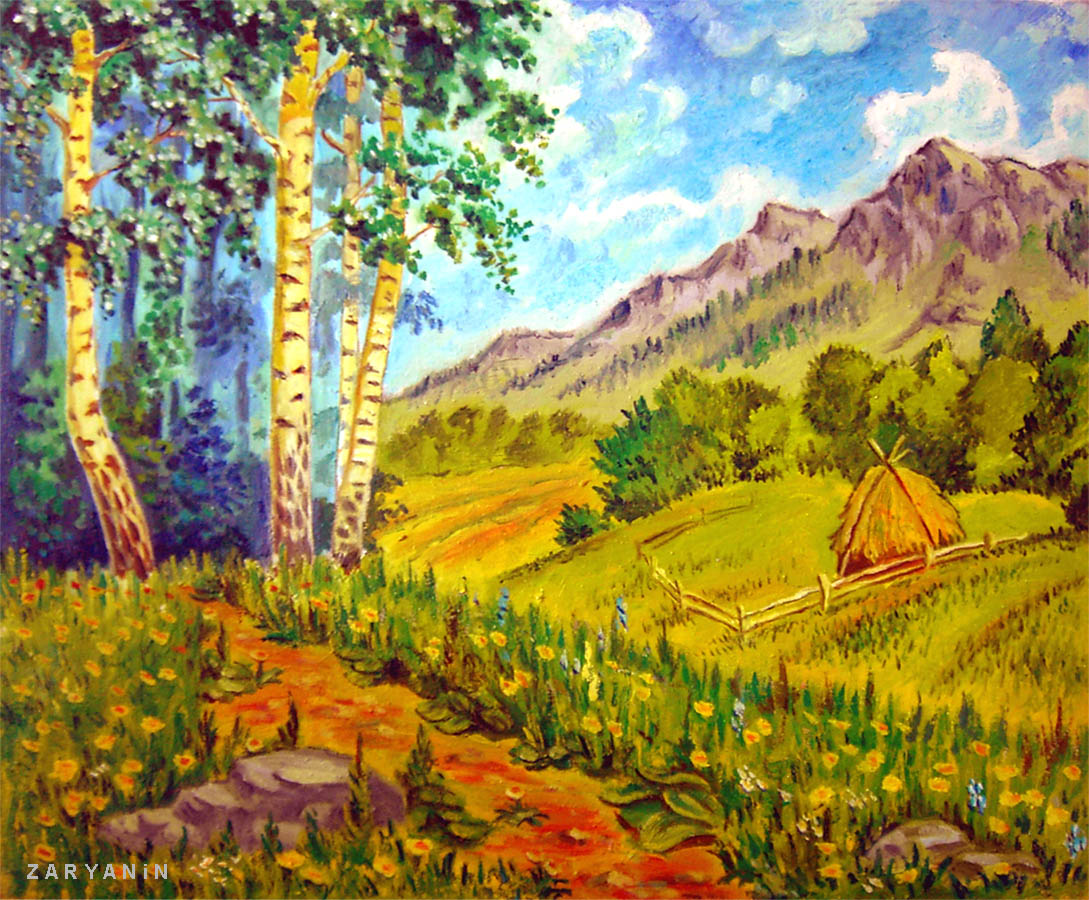 South Urals
oil on canvas, 2009
more gallery of paintings ... >>
Asamat Shooroomboos (eng. the Sunrise) was born in Ouyasboos' (Uyazybashevo) in the Bashkortostan. Ouy-As-Poos' - the grand state of Ases (Askils) from steppe (prairie). Shooroomboos - Chuvashian artist, writer, historian and the defender of traditions.
The name Asamat (Azamat) means - the wizard, magician master, sorcerer; from Chuvash "asam" (azam) - a miracle, magic, marvel.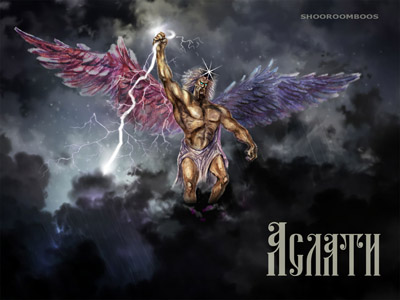 Azamat & Chuvash Gods Asturri >>
Shooroomboos Sculptures Gallery