SH OO R OO M B OO S
S C U L P T I N G A L L E R Y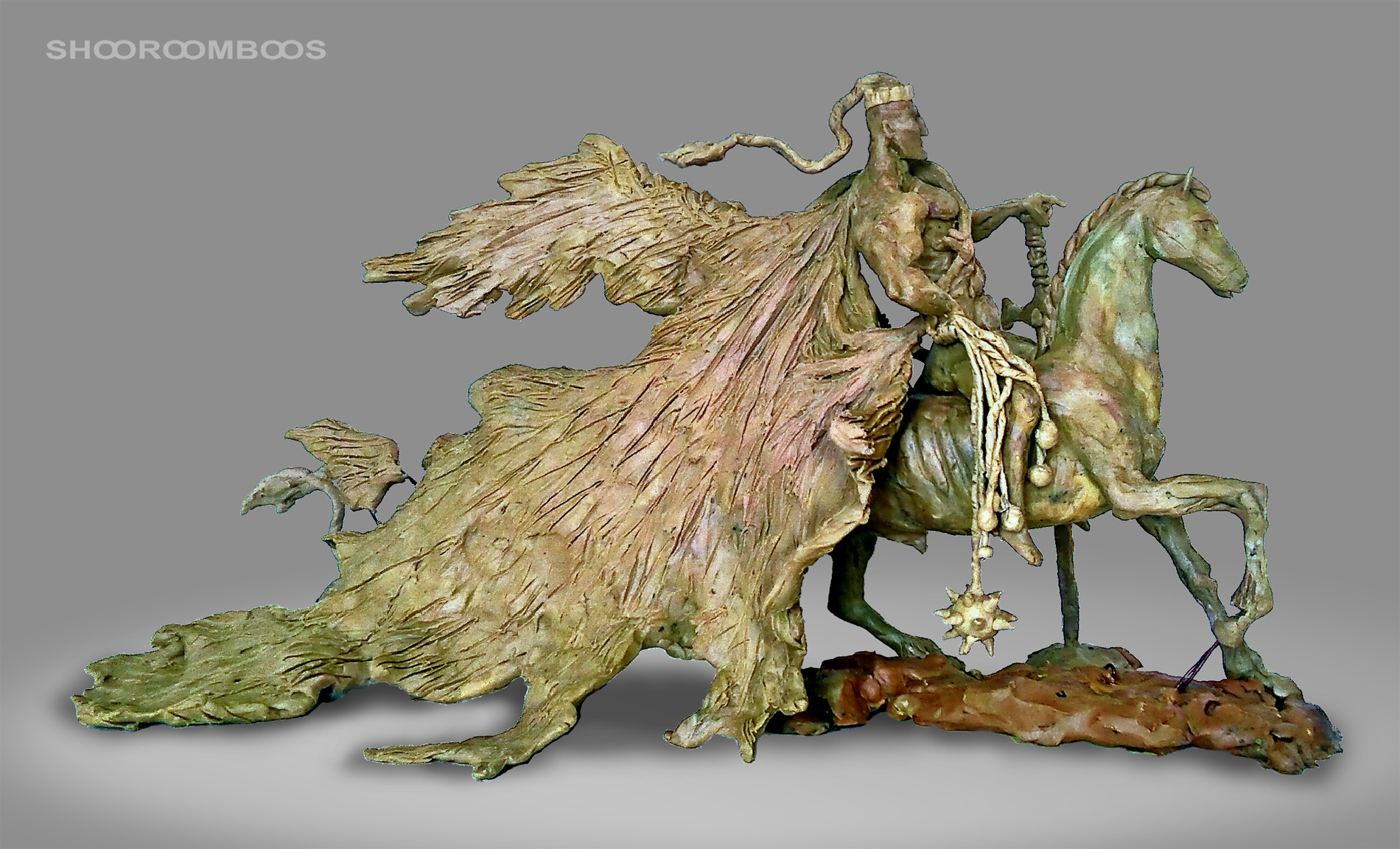 Attila the Hun - The Creator of Europe 2019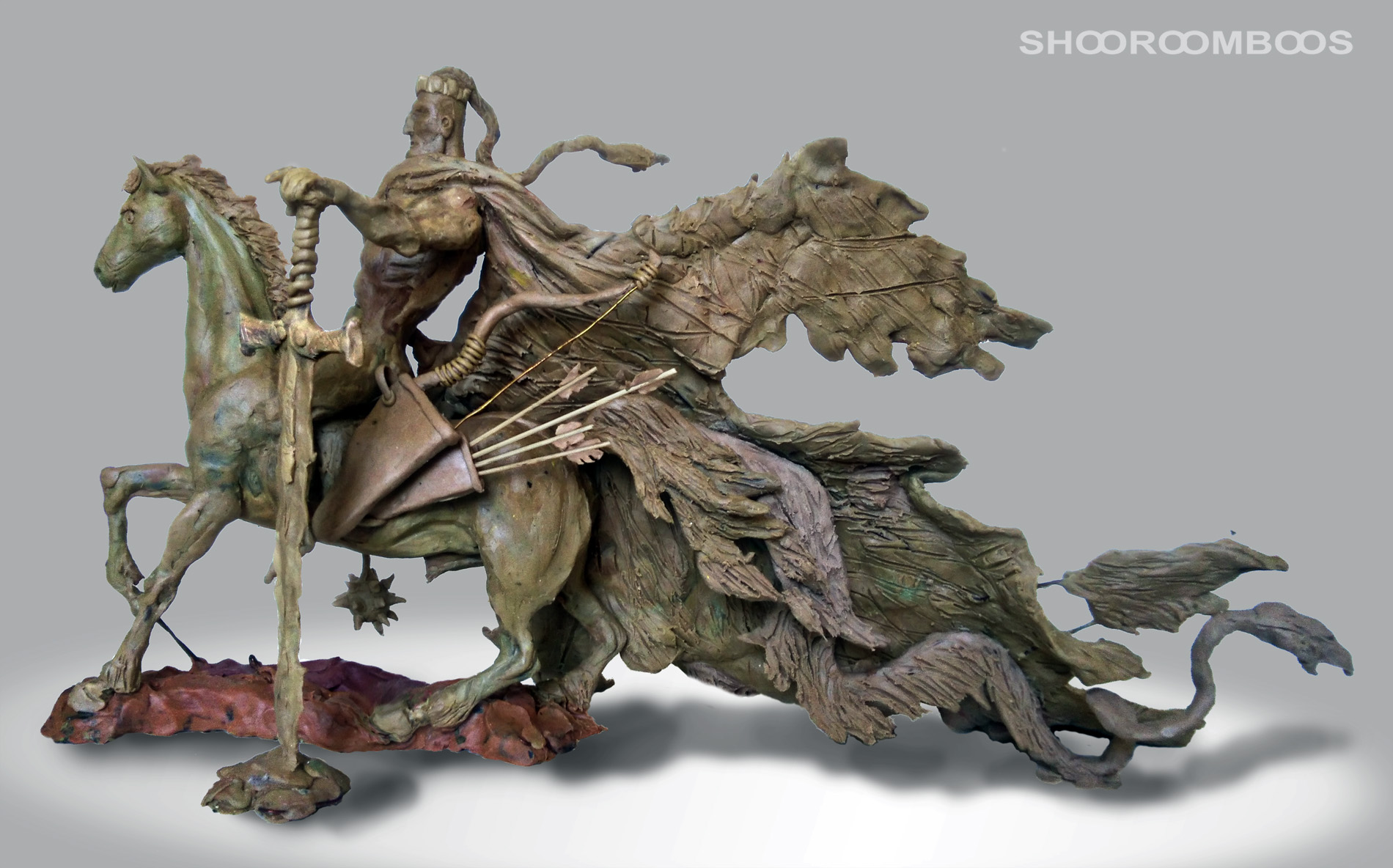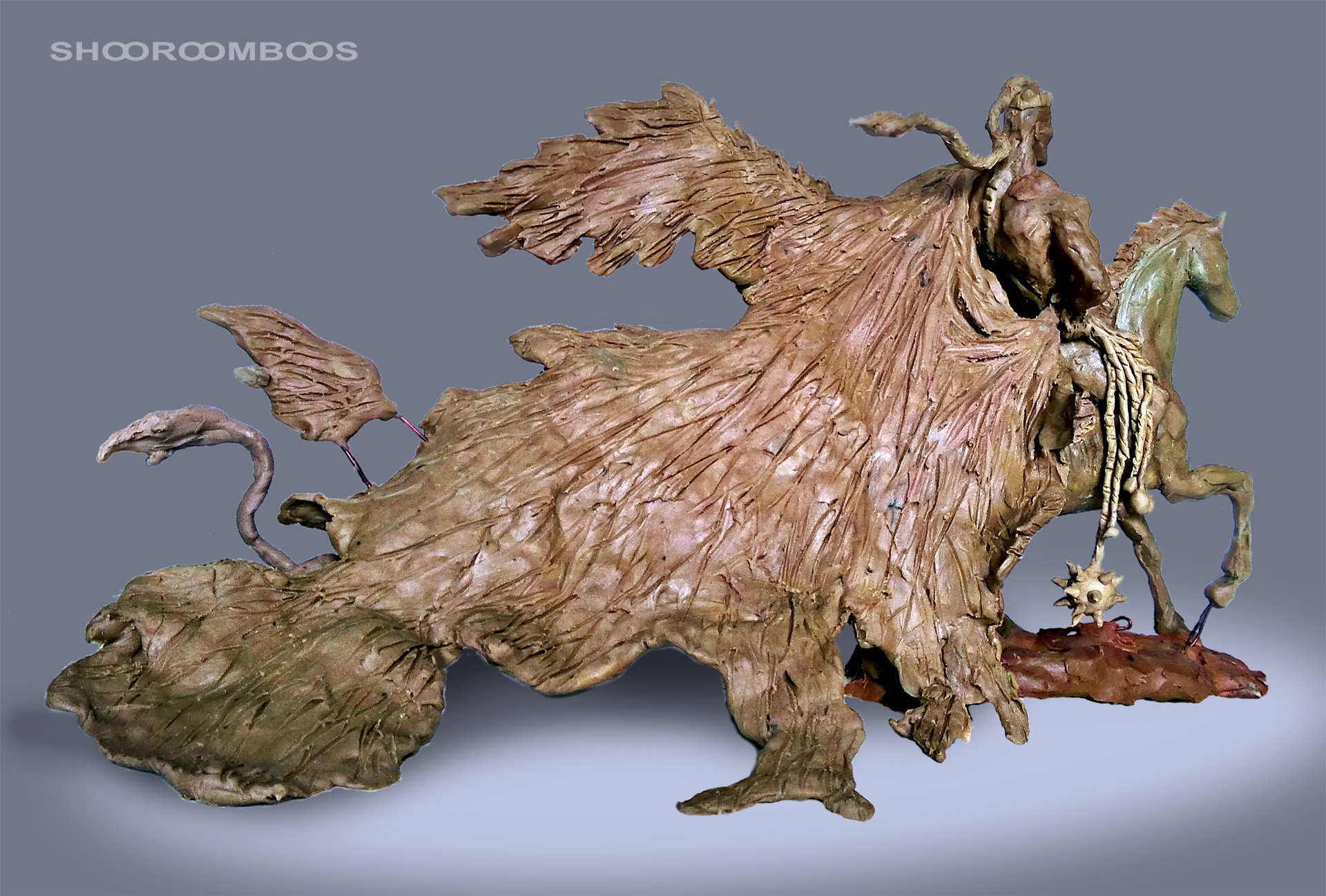 The Emperor of all "barbarians" Attila is the Creator of Europe, he arranged the peoples of this peninsula of the continent of Eurasia in the order in which they are placed today.
In the sculpture, Attila holds the sword of Mars in one hand and the Scourge of God in the other, the punishment of Europeans for their sins. Attila draped Europe itself over his shoulders like a cloak.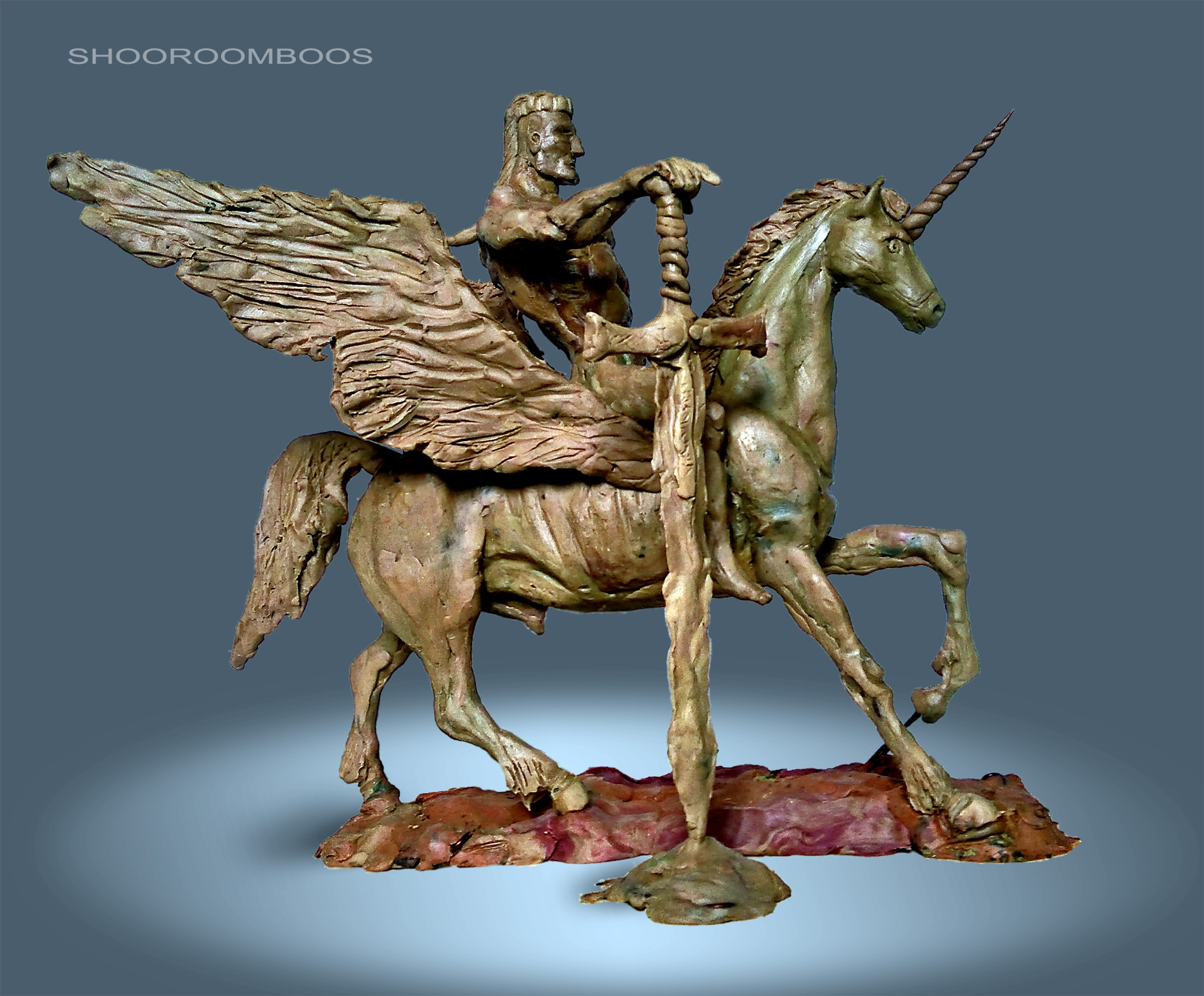 Chuvash's Baptist Ulp (Alp) 2019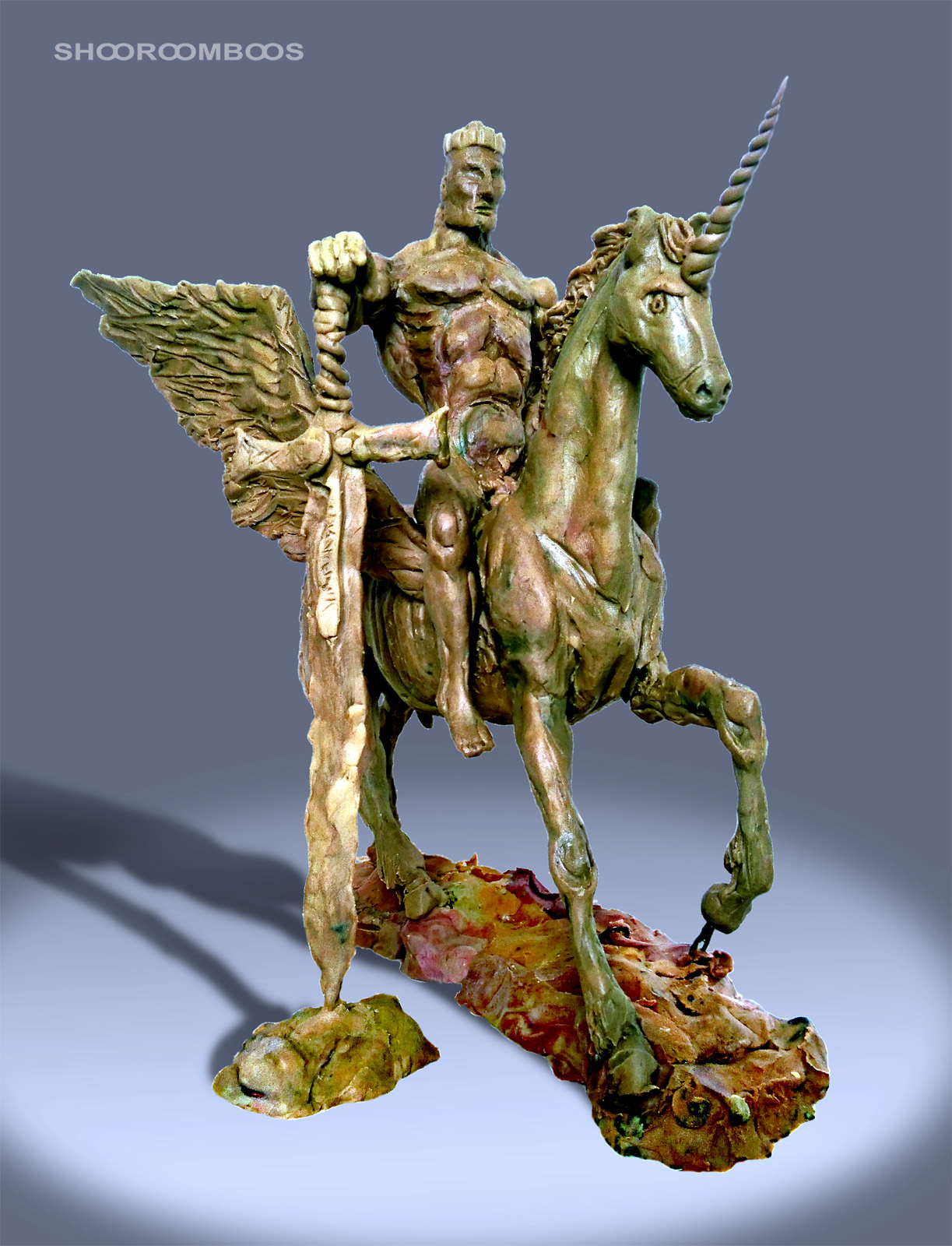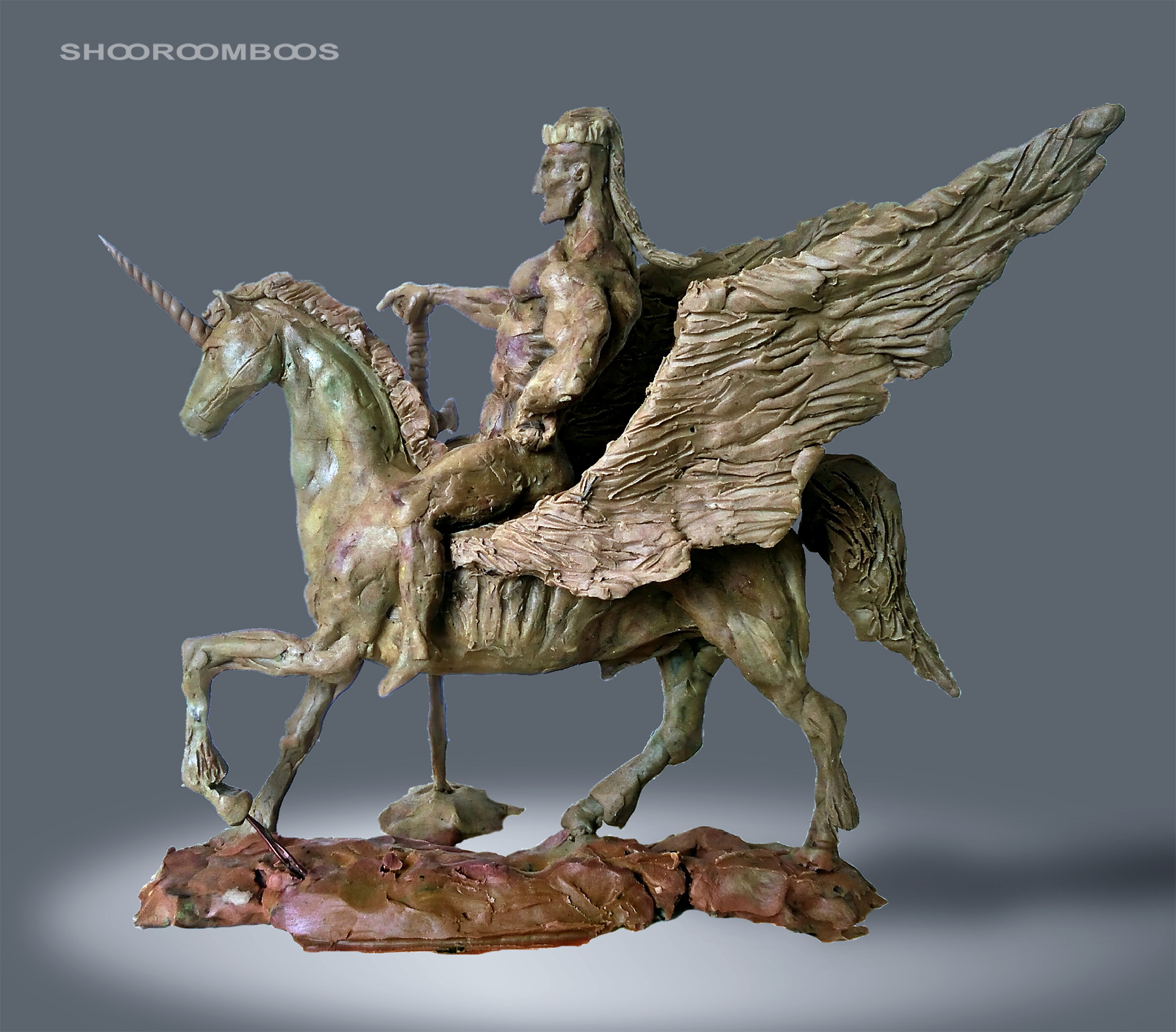 The giant Ulp are Chuvash's main epic hero. He sits on a winged steed by name Seelsiunat (a wind wings). His hand holds a flaming sword. Ulp are son of Usladi a god of thunder in Chuvash's Pantheon of gods.
Historical prototype of Ulp was by name Alp Ilutuer (Elteber) who was a Baptist of Caucasian Huns - Sabirs (Savirs, Suars), one of Chuvash's ancestors, in end of 7th century.
The Chuvash history by Shooroomboos >>
BACK TO ART GALLERY